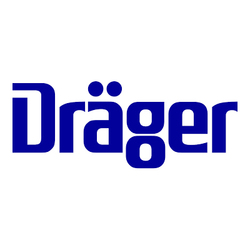 Production Associate - 2nd Shift
Montgomeryville, PA
Paid personal time, 401K / Retirement plan, Disability Insurance, Vision Insurance, Dental Insurance, Life Insurance, Health Insurance
At Dräger, it is our passion and dedication to protect, support and save lives. Our dedication to life naturally extends to the quality of our employees' lives. They are the essence of our company, and without them, we would not be what we are today – a world leader in medical and safety technology. We are searching for people who want to join us in building "Technology for Life".

SECOND SHIFT Monday to Friday, 3:00pm to 11:30pm.

Production Associate will perform repetitive production activities in a high-volume business environment. Duties include:
• The visual inspection of N95 masks, while loading masks onto a continuously running conveyor belt.
• Packages boxes of masks into cartons.
• Places appropriate labels on cartons.
• Load cartons onto pallets and runs pallet shrink wrap machines.
• Loads raw materials onto machines as needed.
• Assists with the startup, monitoring, and making adjustments as required, on the equipment.
• Helps move raw materials and finished goods as needed.
• Perform other duties as needed and assigned.
High school education or the equivalent in education, training and experience.
Experience in a high-volume production line is preferred.
Ability to visually inspect for and identify defects
• Ability to keep pace on a continuously running conveyor belt
• Flexible in changing to the various tasks listed throughout a shift

Work Environment / Conditions:
• Ability to focus on details, recall/retain information
• Ability to comprehend and express oral and written communication
• Ability to focus on work details for a period of time within an environment of occasional audio and visual distractions, mildly fluctuating temperatures and workspaces
• Ability to effectively handle goods, use tools, move materials, use operating equipment or machinery, etc.
• Ability to manipulate, grip, pinch, while using your hands in coordination with your arms to assemble objects, etc.
• Ability to coordinate 2 or more limbs while sitting, standing, walking, kneeling, climbing, squatting, etc.
• Ability to use hands, fingers, legs, feet, in a repetitious motion
• Ability to lift, carry, push, pull (up to 50 lbs.)
• Ability to see details at a close range
• Ability to match or detect differences between colors

SECOND SHIFT Monday to Friday, 3:00pm to 11:30pm.
18768